Hello LBN people,
I have just released my third Castle Defenders level - set in ancient era europe this time.
Romans are approaching to a barbarian Fortress in the middle of some forest in Germania.
The player has to defend 10 waves of soldiers, cavalry and siege weapons with different strengths and weak points.
As waves are getting harder, you have got to make use of three special abilities:
Catapult Volley, that throws rocks onto enemies
Fire Pot, that sets ground on fire
Fire Arrows, that inflame siege weapons.
While the gameplay should still be fun, my focus was clearly on visuals. I put some serious amount of lifetime into making this level look and feel realistic and gritty.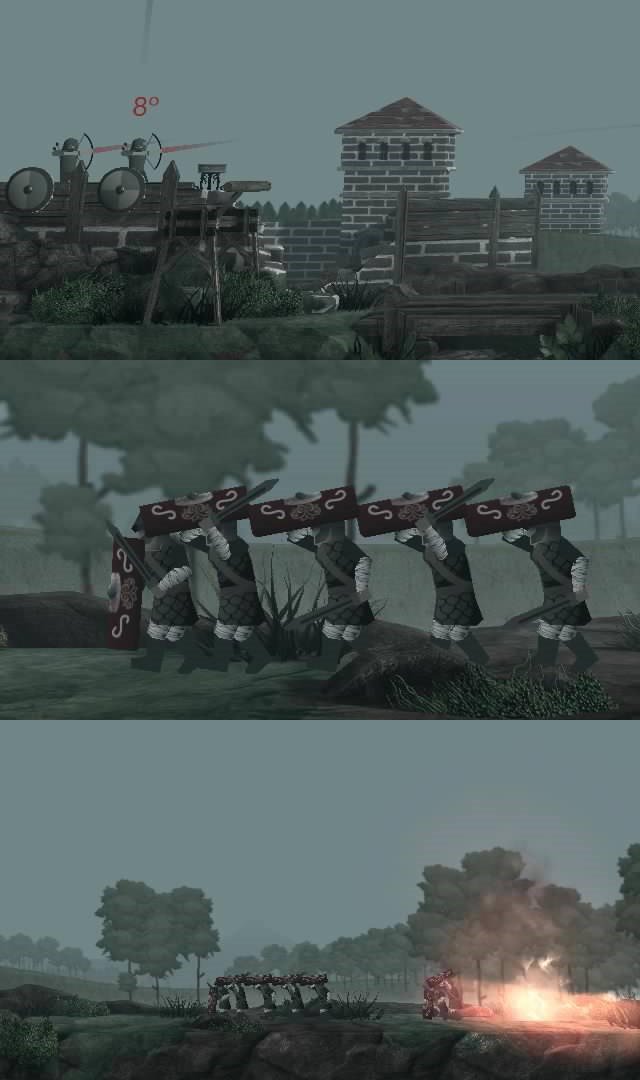 click the image below to play:
For fans of moving pictures, LittleBigPlaye has already played and captured the level in 720p:
https://www.youtube....h?v=f3rf--0vg1g
-> the interface has got a rework since when the gameplay was recorded, but the changes on the rest of the level are minor.
QPQ
Starfighter 319 by one-mad-bunny -> great visuals, awesome atmo
Dragons Ridge - Platformer by Littlebiglazer28 -> beautiful, slow-paced platformer